Thrillerfest was a blast. I did not get a picture of Lisa Scottoline, but I did mange to get her to sign my copy of One Perfect Lie. Below is a sampling of the terrific writers who shared their time and insight.
Karin Slaughter interviewing Lisa Gardner: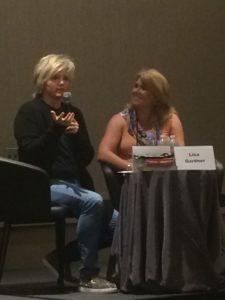 Getting "cozy' with Cheryl Hollon and Susan Furlong at a panel about plot twists. Spoiler alert, they are recommended.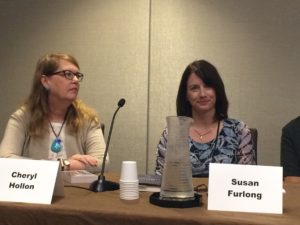 The prolific J.A. Vance signing books, and looking like she's having a grand old time.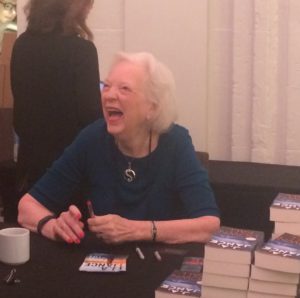 Me, after bumping into the incomparable Walter Mosley.